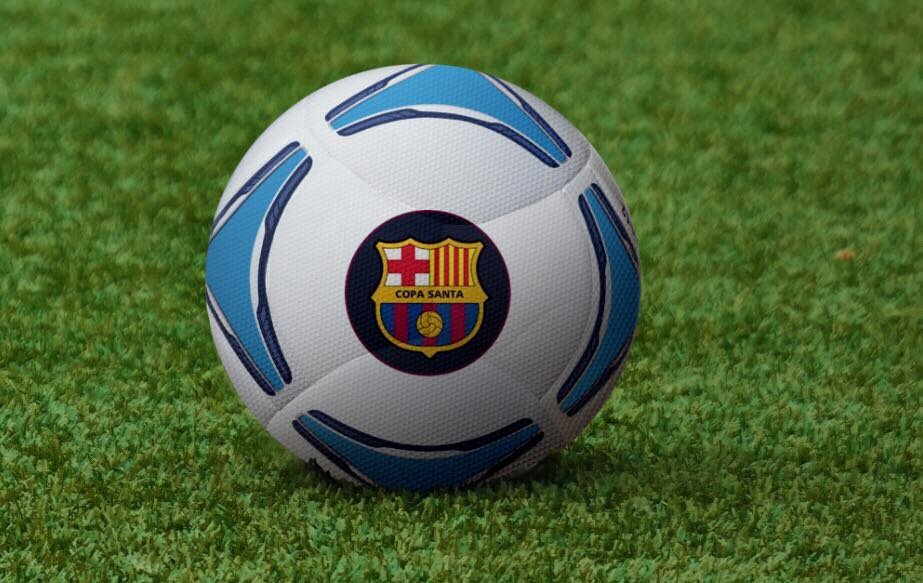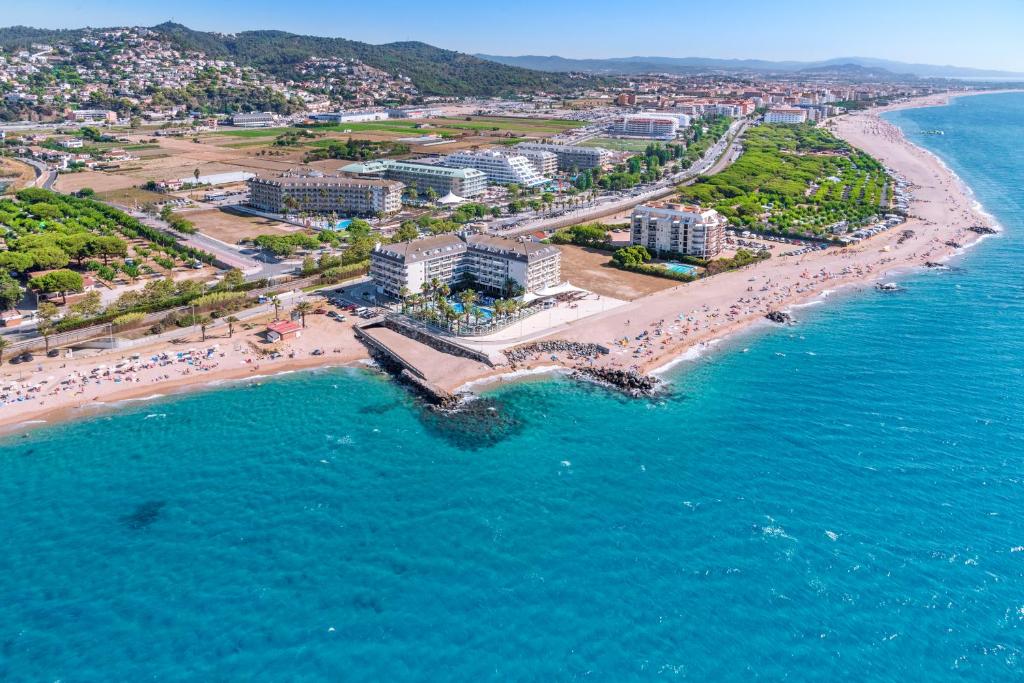 Copa Santa Cup 6 – 10 April 2023
The coastline where we arrange our international youth football tournaments, the Costa de Barcelona-Maresme, goes from Tordera in the North to Barcelona in the South by a length of 50 km. Malgrat de Mar, Santa Susanna, Pineda de Mar and especially Calella de la Costa are internationally known, lively but wellestablished places and offer in addition to long sandy beaches, reams of sidewalk cafés, restaurants and discos variegated leisure facilities. And of course you will find at least one football "stadium" in every place!
Organization
Event collaborations of the clubs CF Pineda, CF S. Susanna, U.E. Poble Nou, AT Pol, CF Santvicentí (members of the Federació Catalana de Fútbol), supported by the local town halls and the Colegio de Arbitros de Mataró.
Age Categories

U9-Boys born in (2014 and later)
U10-Boys born in (2013 and later)
U11-Boys born in (2012 and later)
U12-Boys born in (2011 and later)
U13-Boys born in (2010 and later)
U14-Boys born in (2009 and later)
U15-Boys born in (2008 and later)
U16-Boys born in (2007 and later)
U17-Boys born in (2006 and later)
U19-Boys born in (2004 and later)
Girls:
GU18-Girls born in (2005 and later)
At least 5 matches for each team.

U9 – U10 – U11 – U12 (2 x 15 minutes) 7 v 7
U13 – U14 – U15 – U16 – U17 – U19 (2 x 20 minutes) 11 v 11
Girls U18 (2 x 20 minutes) 11 v 11
Teams are coming from

Algeria, Argentina, Belgium, Germany, England, France, Ireland, Israel, Italy, Japan, Canada, Croatia, Lebanon, Mexico, Netherlands, Northern Ireland, Norway, Switzerland, Serbia, Spain, United States
Sports facilities
Games are played on artificial turf pitches i. a. in Pineda de Mar, Arenys de Munt, Sant Vicenç de Montalt, S. Susanna, S. Pol, Mataró and Lloret de Mar. All stadiums have changing rooms and showers.
Board
You can expect full board (Spanish and international cuisine) – first meal: dinner, last meal: packed lunch instead of lunch at the hotel. The meals are normally provided as buffet, breakfast beverages such as coffee, tea and juice are free of charge.
Lodging
Dutch Soccer Tournaments offers 3 star tourist hotels in Calella, Santa Susanna, Malgrat de Mar, Blanes and Lloret de Mar – all popular seaside resorts on the Costa de Maresme with a wide range of entertainment. The hotels are located on or a short walk from the beach promenade and the lively shopping streets. The magical Camp Nou of F.C. Barcelona is an hour's drive away. With a direct connection, Plaza Catalunya, the city center of Barcelona, can easily be reached by public transport in just over an hour. The hotels offer all kinds of facilities for a pleasant stay, such as a swimming pool with sun terrace, a spacious lounge with café-bar, various sports and game machines. Meals are served in an extensive buffet style.2 /3 /4 pers. Rooms
Excursions:
Also besides the football pitches and beaches the region offers a lot of excursion possibilities and recreational activities: A visit to Barcelona, the capital of Cataluña, with its never finished church "Sagrada Familia", with the harbour, the "Ramblas" and of course the stadium "Camp Nou" is definitely a highlight for everyone. Tthe adventure parc "Activ Natura" invites you to be sportive and in Marineland animals are the stars.
THURSDAY 6 APRIL 2023
until 12:30 h Arrival in Malgrat de Mar / Costa de Barcelona-Maresme, Spain
Welcoming of participants at the meeting point,
delivery of the tournament information, check-in Hotels
21:00 h Tournament preview with coaches and assistants
, tournament briefing
FRIDAY  7 APRIL 2023
09:30 h Meeting of all teams at the stadium in Pineda de Mar
Parade through the city and into the stadium
10:00 h "ALLtogether"-opening ceremony
in the stadium with all teams, national anthems
11:20 h Opening match, afterwards matches according to tournament schedule
20:00 h Optional excursion**: Flamenco Gran Casino
22:00 h Discotheque for youngsters (age 16 and up)**
SATURDAY, 8 APRIL 2023
09:00 h Matches according to tournament schedule
10:00 h Optional excursion**: WaterSportsCentre Calella
14:00 h Optional excursion**: Outdoor/adventure park "Activ Natura"
20:00 h Optional excursion**: Noche Medieval – a night with the knights
and medieval banquet
20:30 h "Resume" for one representative of each team –
Official invitation from the team as a token of appreciation for your
dedication and commitment to youth work, with typical Spanish food and beverages,
traditional exchange of presents with a representative of the town hall and review
of the tournament
21:00 h Optional excursion**: Lloret by Night
SUNDAY (EASTER SUNDAY), 9 APRIL 2023
09:00 h Quarter- and semi-finals
09:00 h Optional excursion**: Day trip to Barcelona – sightseeing and shopping tour,
visit of "Camp Nou" (stadium of FC Barcelona)
13:00 h Finals
22:00 h "ALLtogether"-award ceremony with cup presentation and fireworks
 
MONDAY (EASTER MONDAY), 10 APRIL 2023
10:00 h Departure
Transfer
Local Airport – Barcelona
Bus transfers from airport, between accommodations and venue.
The staff will be pleased to arrange the journey there and the return journey by bus for you as well as your bus transfer during the tournament. In case you arrive "on your own", by private car, bus, train or airplane, please always consider that you have also to be mobile on site.
Available for players, officials and parents
3*/4* Hotel
2/3 persons sharing rooms
All options include full board (Breakfast, Lunch and Evening Meal)
Manager Free if you Book your Copa Santa tour before 1 Jan 2023.