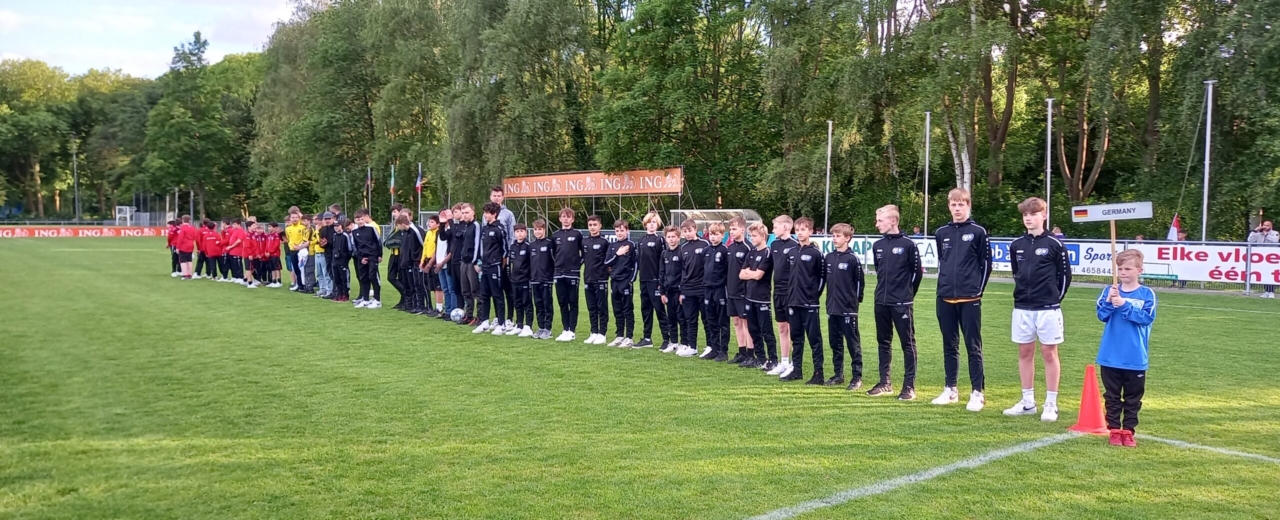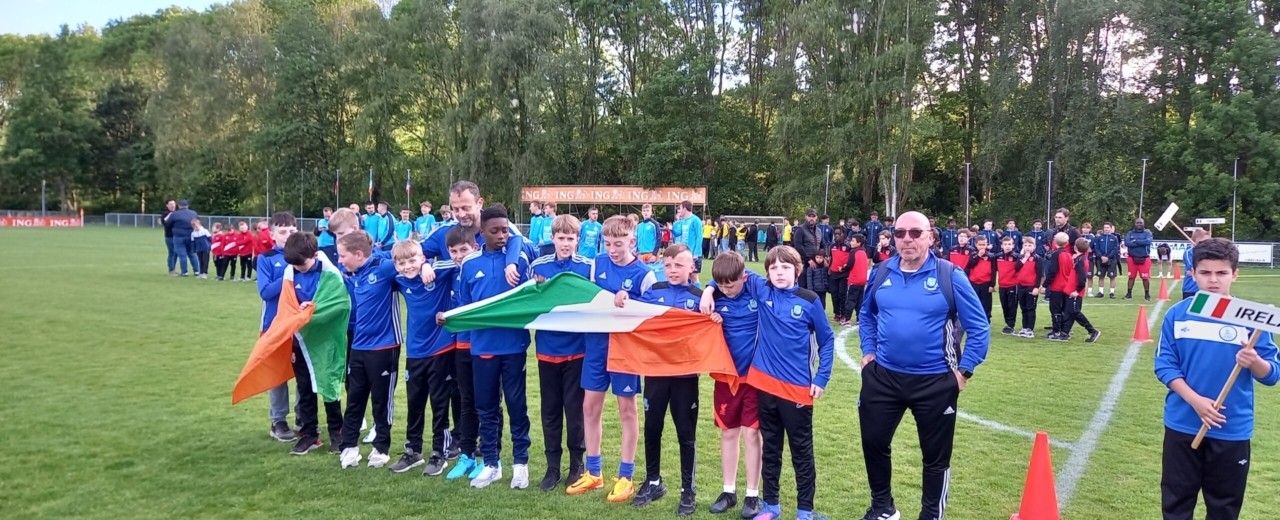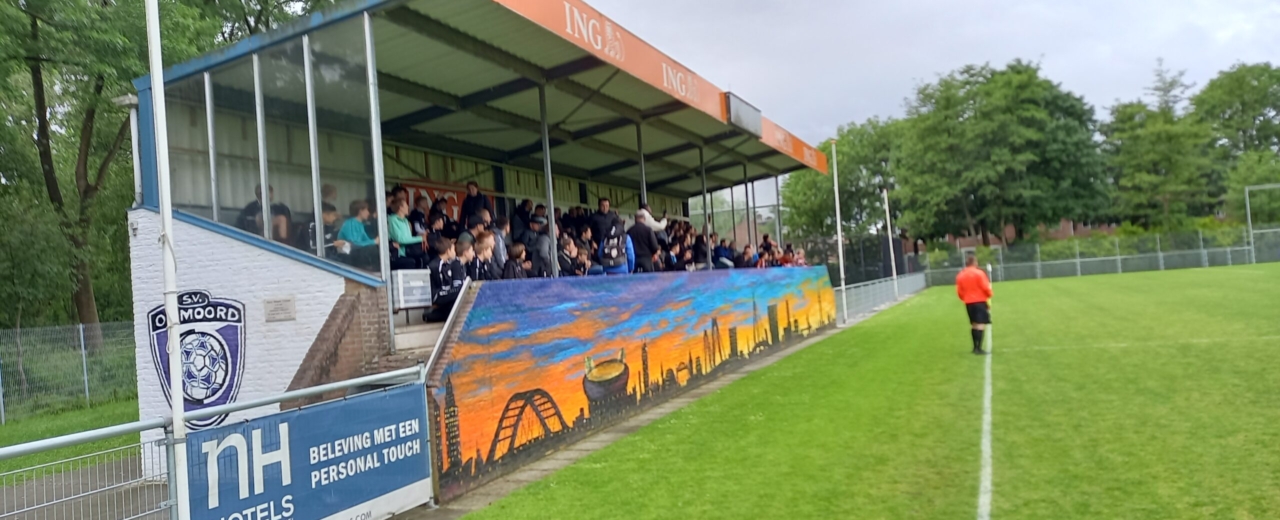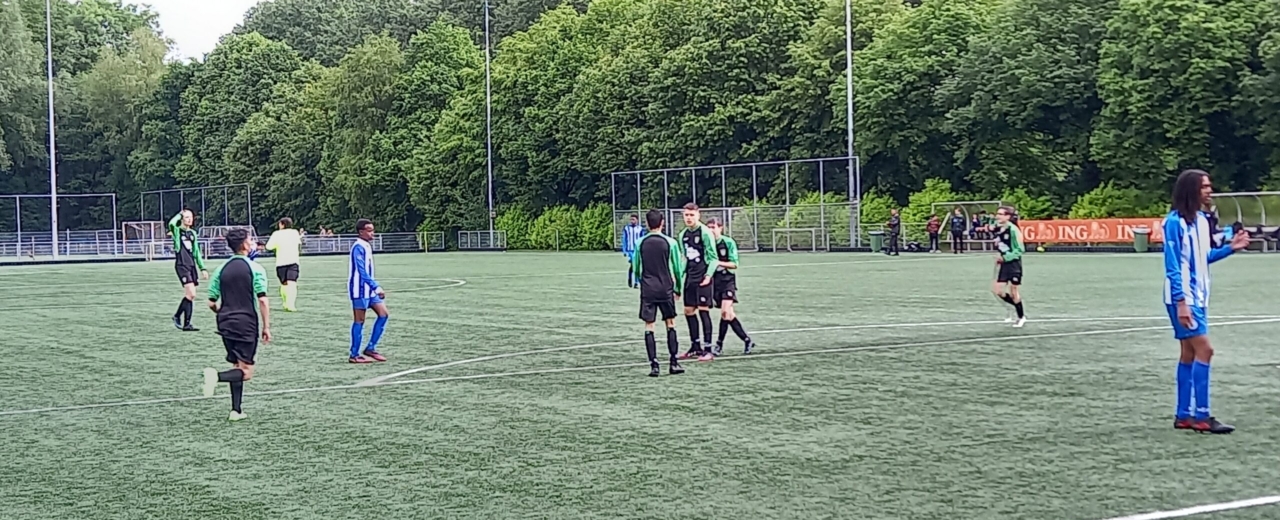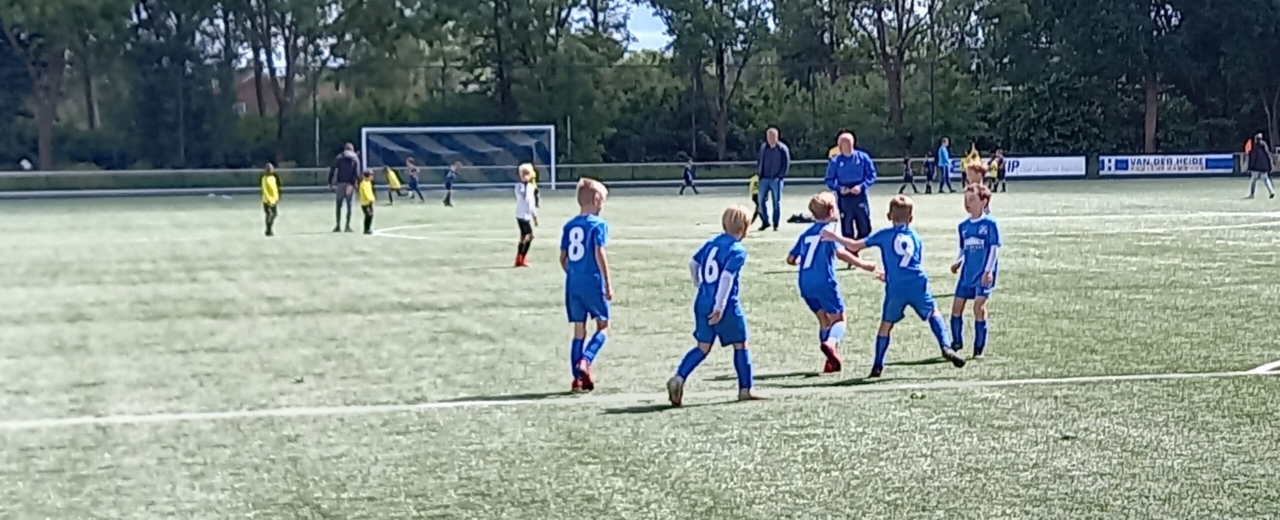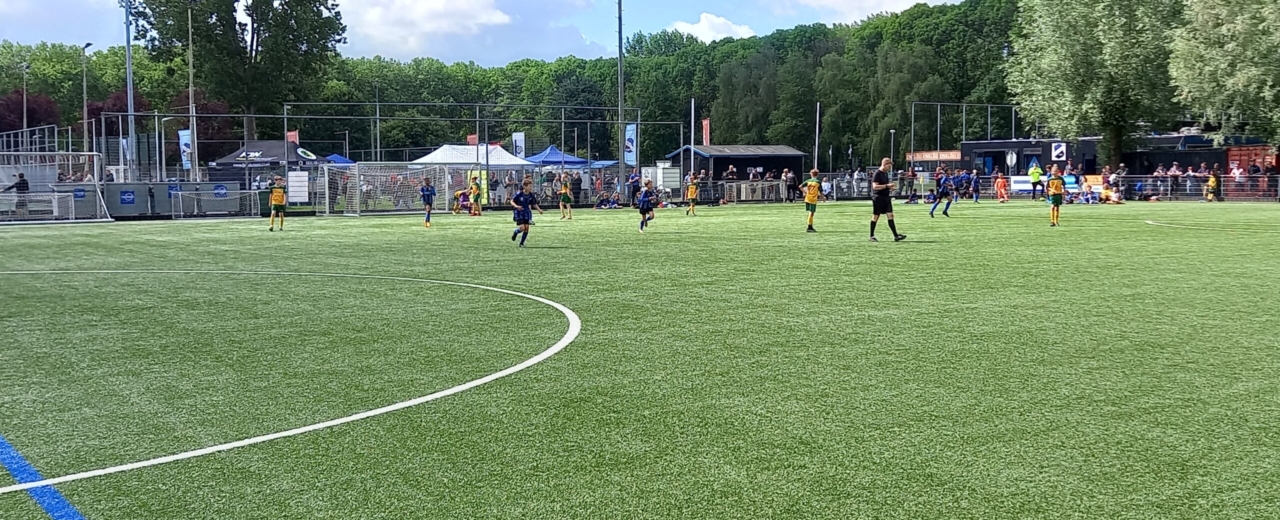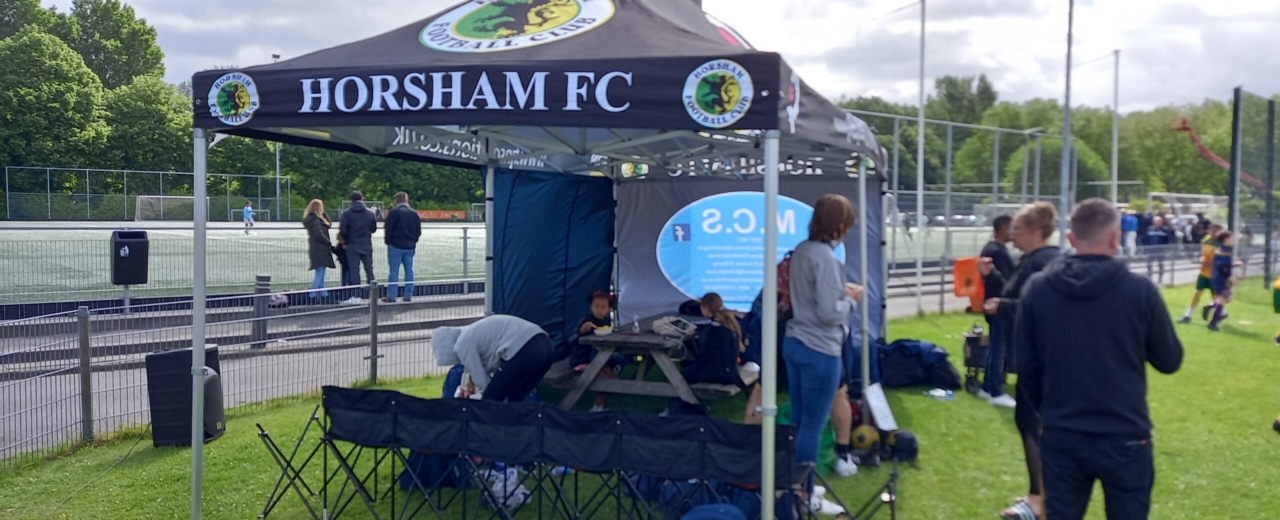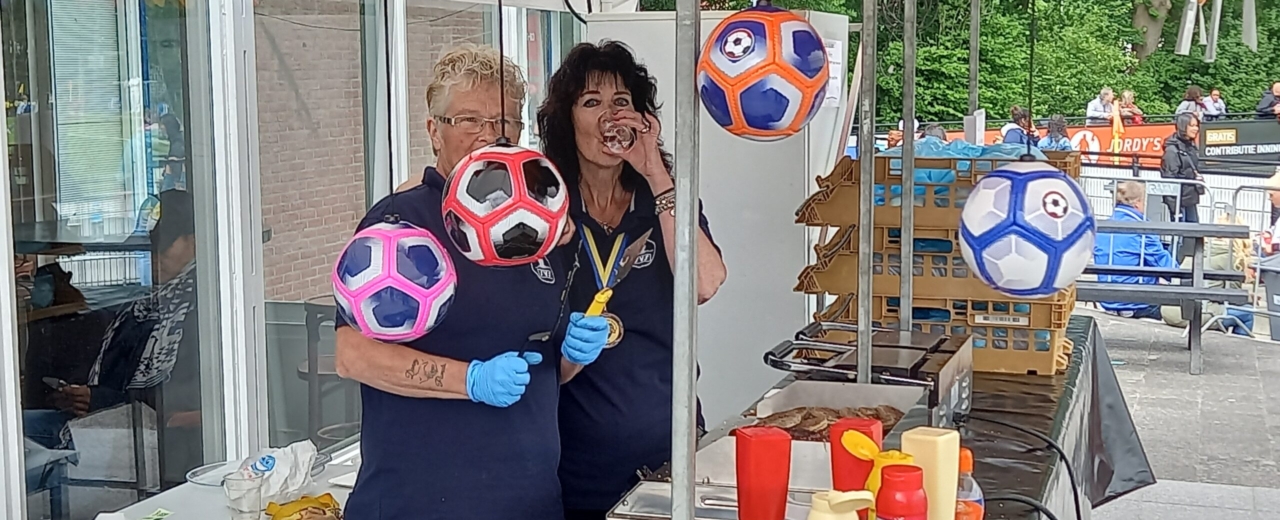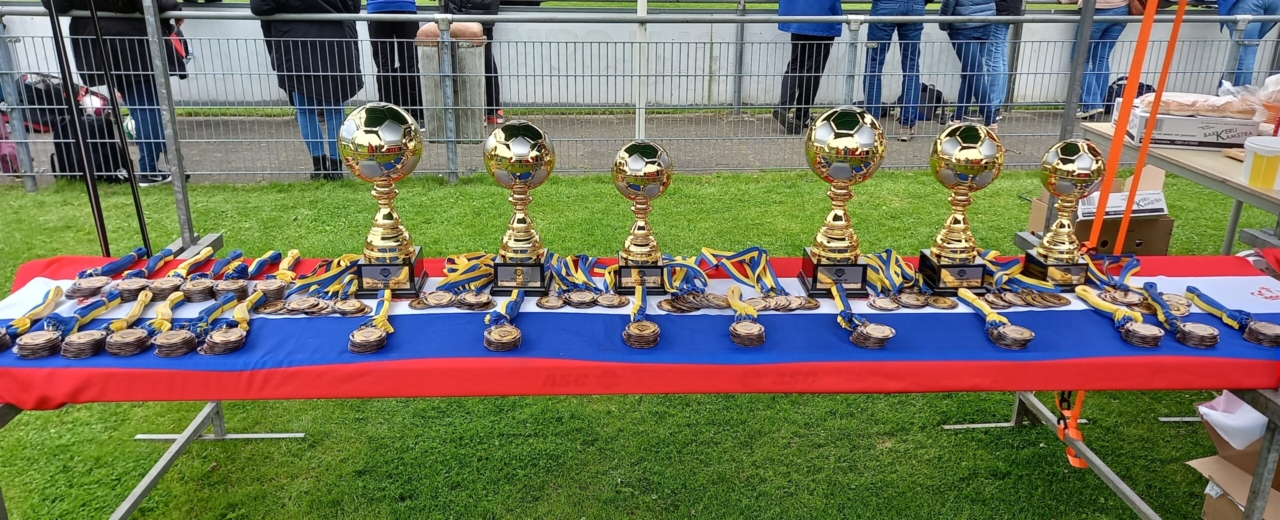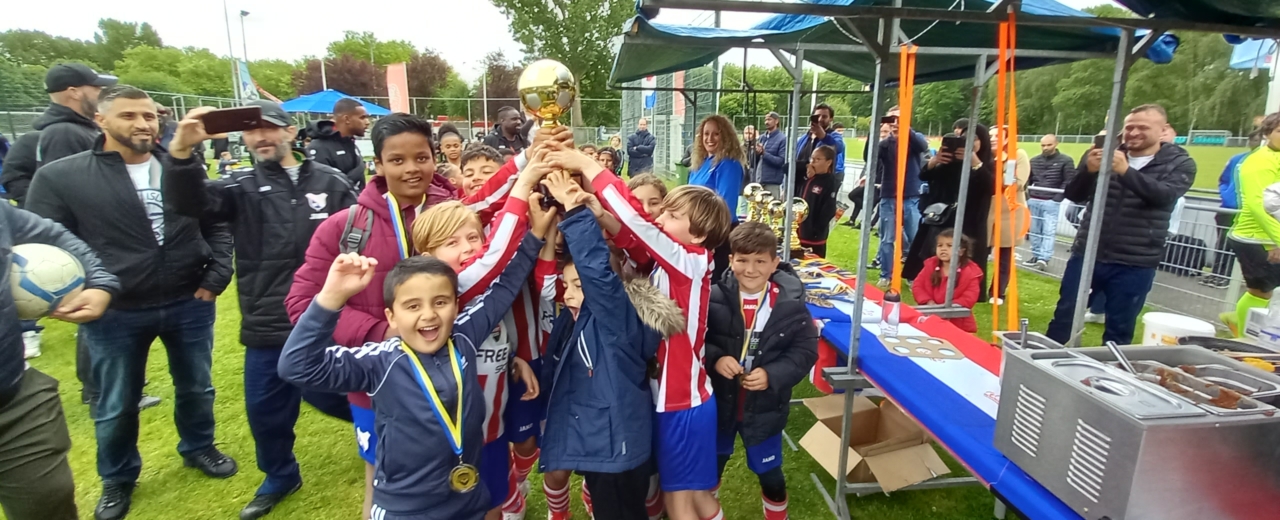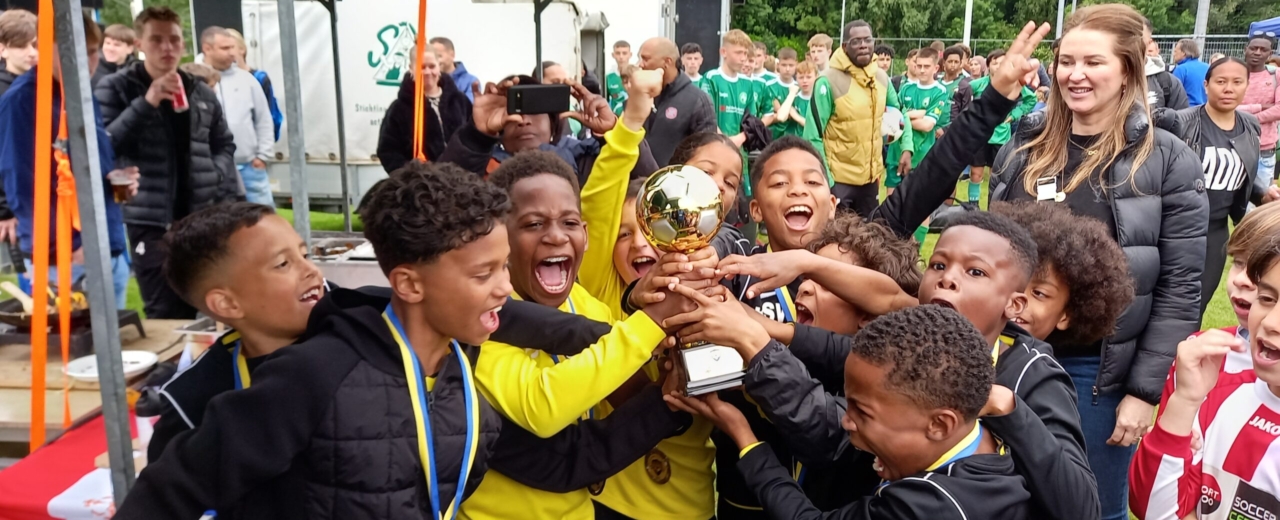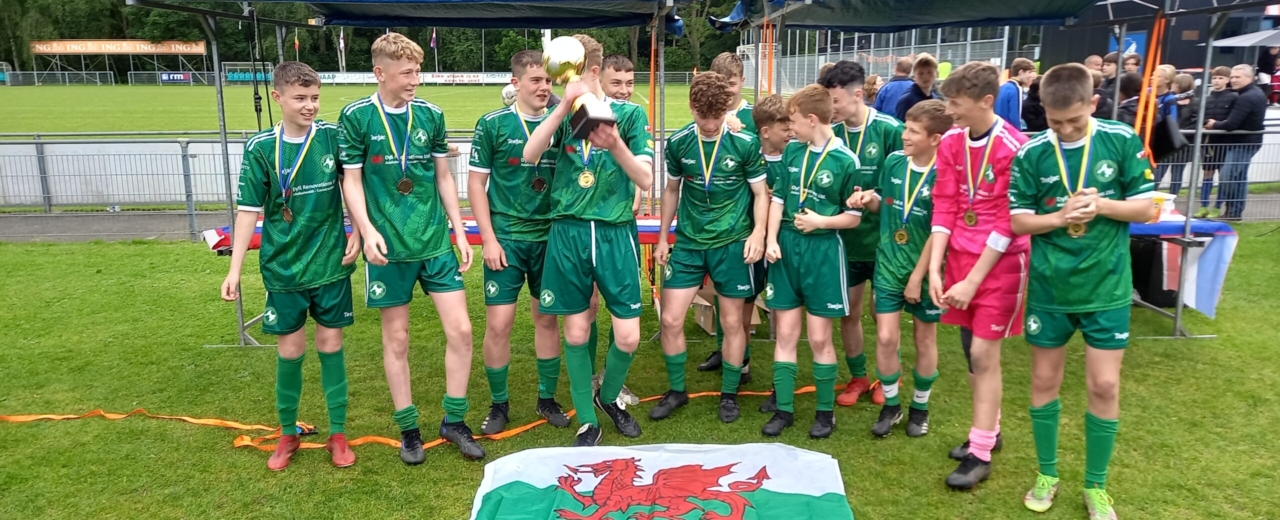 6th Dutch Soccer Youth Cup 26 – 28 May 2023 (West)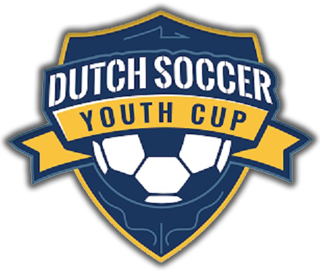 Check out the details of our End of Season May Football Festival
This tournament will be held for the 6th year in the west of the Netherlands in Rotterdam and Capelle aan den IJssel.
In recent years we had teams from the following countries present: Belgium, Germany, England, Scotland, Ireland, Wales, France, Luxembourg, Denmark, Switzerland, Sweden , Finland, Czech Republic, Slovenia, China and the Netherlands.
Organization 3 venues SVS, SV Ommoord ,VVOR and Dutch Soccer Tournaments
This tournament will be held at 3 or 4 different sports facilities with a total of 10 soccer fields (grass and artificial).
Age Groups: The tournament is open to teams in the following age groups:
Teams/ age/Format:
U8 (2015) 7 v 7
U9 (2014) 7 v 7
U10 (2013) 7 v 7
U11 (2012) 8 v 8 **
U12 (2011) 8 v 8 **
U13 (2010) 11 v 11
U14 (2009) 11 v 11**
U15 (2008) 11 v 11
GU15 (2008) 11 v 11
All Players can be 4 months older Aug – July
** Full for teams from England we can put your team in the Dutch Soccer Youth Cup South Dutch Soccer Youth Cup South
Time matches
U8 – U9 – U10 – U11 – U12  Half pitch 1x 20 minutes
U13 – U14 – U15 – GU15 normal pitch 1x 25 minutes
All teams will play a minium of 6 games spread over Saturday and Sunday.
Saturday you play on 1 venue and on sunday you play on 1 venue  !
Each year we do new medals and Trophy's
Each participating player will receive a memento of the tournament.
The matches are led by KNVB referees.
Program 2023
Friday 26 May 2023
5:45  am Sports park open with football attractions such as football boarding, speed meter, target shooting and an assault course of 21 x 4 meters and a bouncy castle for the little ones.
7:30  pm Opening Ceremony Sports Park SVS
Country Parade with National Anthems.
8:30 pm Opening match SVS U13 –  ???
Saturday 27 May 2023
08:30 am  – 5:30 pm Group matches according to tournament schedule
Sunday 28 May 2023
08:30 am matches according to tournament schedule
2:00  pmFinal morning teams
2:30 pm departure morning teams
5:30 pm Final afternoon teams
6:00 pm Departure afternoon teams
A careful tournament schedule that ensures that you always play enough exciting matches with your team. The schedule is arranged in such a way that after the group phase, stronger teams will play against each other. This makes it a fun and exciting challenge for every team.
Note: regarding dispensation players: 3 players in the team, one year older than the age group indicates. A team consists of players and reserve players.
From 3 weeks before the tournament, the match schedule is visible in our match app. Check until 1 day before the tournament if there are any changes  in the groups, the tournament schedule is for Saturday and Sunday, regulations, playing locations.
Winners 2022
U8 Dream Team / Fortius (HOL)
U9 Spitta Academy (HOL)
U10 Dream Team / Fortius (HOL)
U11 AFC'34 (HOL)
U12 Horsham (Eng)
U13 SV New West United (HOL)
U14 BV Barendrecht (HOL)
U15 Gwynedd County Schoolboys (Wales)
U17 Futsal Enfant Terrible (Belgium)
Flights packages are also available with departures possible to Holland from many UK airports.
Airport and tournament transfers possible
Dutch Soccer Youth Cup 3 venues

SV  Ommoord
Address:
Heidekruid 5
3068 RT Rotterdam
SVS
2907 XA Capelle aan Den IJssel
VVOR
Address:
Prinsenlaan 991
3062 CT Rotterdam
Accommodation
Hostel / Hotel / Holiday Park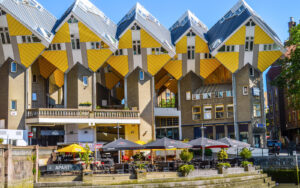 Youth Hostel 3 nights from Friday  with breakfast and dinner included prices on request.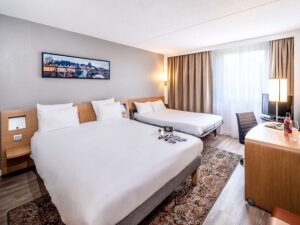 Hotel 3 nights 1/2/3 person rooms from Friday with breakfast and dinner included prices on request.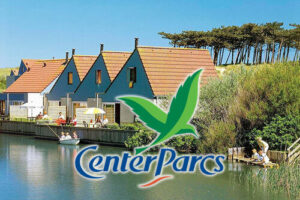 Centerparcs 3 nights from Friday 6 person bungalow self service prices on request
You can signup trough our registration form.
Ask us for the prices from the accommodation.
Please contact us by email  dutchsoccertournaments@gmail.com

More information about the City of Rotterdam:
Rotterdam AKA 'The Gateway to Europe' is a vibrant port city which offers something for everyone.
There are lots of bars, restaurants, cafes and coffee shops, high street and designer shopping, sightseeing excursions and top-level sport to name but a few.
The Tourist Information centre is excellent with helpful staff and lots of information of what to see and do whilst in the city.
The list of things to do in Rotterdam is endless but cycle tours and riverboat cruises are always popular. Spido Tour of 75 minutes.
If you don't suffer from vertigo then the Euromast 360 tower offers panoramic views of the city from 100 metres up and go Laser gaming nearby.
There is an excellent zoo and the modern development housing dozens of bars and restaurants.
Rotterdam is probably best known for its sea-port which is currently the largest in Europe – because of the port the city is a very important logistical hub and as a result the city is very cosmopolitan.
The city has some stunning architectural buildings with some structures being major tourist attractions such as Centraal Station or Kijk-Kubus which are a bizarre collection of slanted houses which look almost impossible to stay at
The Kijk-Kubus Hostel you also can sleep their during this tournament.
The most important thing for us is that Rotterdam is also known as the Sportstad (The City of Sport).
Every year there are world renowned sporting events such as the Rotterdam Marathon and the Red Bull Air Race – it is also home to three professional football teams: Feyenoord Rotterdam, Sparta Rotterdam and Excelsior Rotterdam and 2 Tournaments Dutch Soccer Youth Cup and Dutch Autumn Cup en Dutch Summer Cup.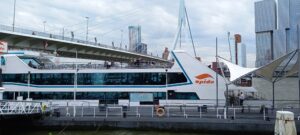 Next Editions of the Dutch Soccer Youth Cup West
24 – 26 May 2024
23 – 25 May 2025
22 – 24 May 2026
28 – 30 May 2027
26 – 28 May 2028